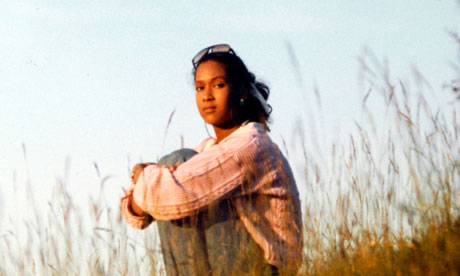 We don't know much about Joyce Carol Vincent – and that is the central theme of this very sad and strange story.
We know that she was British, of Caribbean descent, the youngest of her sisters and the only one born in the U.K.
We know that she was beautiful with ambitions of being a singer.
And we know that she died, alone in her apartment while apparently wrapping Christmas presents (for whom?) with the television on in December 2003.
And horrifyingly, that there her body remained for three years. Undetected, unnoticed, the smell of decomposition being attributed to the rubbish skip outside and eventually wasting away to skeletal remains until the council which assisted her with rent, broke into the apartment to reclaim it because of overdue rent.
What makes it all the more mysterious is that Joyce Vincent did not seem like the 'type' to die alone and undiscovered for years on end. She had family, lovers, friends and workmates but drifted away from everyone, didn't stay in touch and no-one thought anything of it when she went missing.
Moreover, we Caribbean people tend to be so engaged and 'inna inna' each other's business and lives that this seems even more alien to our culture and way of living.
Forgotten in life, she is now being remembered in death in a film by British filmmaker Carol Morley called Dreams of a Life which is out today in the United Kingdom.